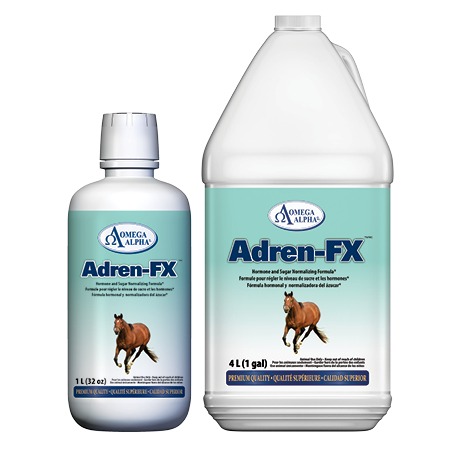 Adren-FX
Adren-FX™
Hormone and Sugar Support Formula*
1 L (32 oz)/bottle – UPC 826913254558
4 L (1 Gal)/bottle – UPC 826913254602
Contains sources of antioxidants and adaptogenic herbs
INGREDIENTS PER 60 mL/2 oz serving:
Vitex agnus-castus (Chasteberry Fruit)…………………………………………………….600 mg
Angelica Sinensis (Chinese Angelica Root)(Dong Quai)……………………………..600 mg
Eleutherococcus senticosus (Eleuthero Root)……………………………………………600 mg
Withania somnifera (Ashwagandha Root)………………………………………………..600 mg
Astragalus membranaceus (Astragalus Root)……………………………………………450 mg
Rehmannia Glutinosa (Rehmannia Root)………………………………………………..600 mg
Momordica charantia (Bitter Gourd Fruit)………………………………………………900 mg
Glycyrrhiza glabra (Licorice Root)………………………………………………………….600 mg
Zingiber officinale (Ginger Rhizome)……………………………………………………..600 mg
Potassium (Potassium Chloride)…………………………………………………………….314 mg
Cinnamomum cassia (Cinnamon)………………………………………………………….900 mg
Lycium chinense (Goji Berry)………………………………………………………………..900 mg
Panax quinquefolius (North American Ginseng Root)……………………………..600 mg
Chromium (Chromium Polynicotinate)………………………………………………….. 2.1 mcg
ADDITIONAL INGREDIENTS: Purified water, Guar gum, Citric acid, Potassium sorbate, Benzoic acid (buffered).
DIRECTIONS: Load serving: Give 60 mL (2 oz) twice daily for 7 days.
Maintenance serving: Give 60 mL (2 oz) daily or 30 mL (1 oz) twice daily.
EQUINE DAILY SERVINGS:
Load Serving – 60 mL twice daily = 8-day supply (Litre); 32-day supply (Gallon)
Maintenance Serving – 60 mL daily = 16-day supply (Litre); 64-day supply (Gallon)
CAUTIONS: An examination from a veterinarian is recommended prior to using this product. Safe use in pregnant animals or animals intended for breeding has not been proven. If animal's condition worsens or does not improve, stop product administration and consult your veterinarian. Not to be used one week prior to surgery. Not for use in horses intended for food as a withdrawal period has not been established. Consult your veterinarian for potential drug interactions. Off-label use of this product in ruminants is not recommended. Oral use only. Administer during or after the animal has eaten to reduce incidence of gastrointestinal upset. Shake well before use. Not recommended for mares in foal. In case of accidental overdose, contact a health professional immediately.
STORAGE: Store at room temperature and away from direct sunlight. Keep bottle cap tightly closed when not in use. Keep out of reach of children. Consume within six (6) months after opening.
ALLERGENS: Contains no corn, dairy, gluten, soy, wheat or yeast.
Omega Alpha's products are made from all natural human grade ingredients therefore products may have batch differences in colour and taste.
*These statements have not been evaluated by the Food and Drug Administration. This product is not intended to diagnose, treat, cure or prevent any disease.se. Not recommended for mares in foal.