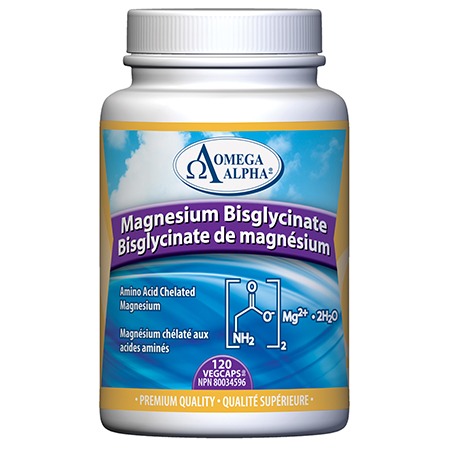 Magnesium Bisglycinate
Magnesium Bisglycinate
Amino Acid Chelated Magnesium
120 vegcaps /bottle – UPC 826913130357
NPN 80034596
RECOMMENDED USE: Helps in the development and maintenance of bones and teeth; maintains proper muscle function, tissue formation; and in the body to metabolize carbohydrates, proteins, and fats.
INGREDIENT PER 1 CAPSULE:
Magnesium (Magnesium bisglycinate)…………………………100 mg
OTHER INGREDIENTS: Hypromellose (vegetarian capsule shell) and Magnesium stearate.
RECOMMENDED SERVING: Adults: Take 2 capsules twice daily or as directed by your healthcare practitioner.
CAUTIONS: Some people may experience diarrhea. Do not use if security seal is broken.
STORAGE: Store away from children. Store protected from light and moisture.
ALLERGENS: Contains no dairy, yeast, corn, wheat or gluten.